BEMER Therapy at Advanced Healthcare Associates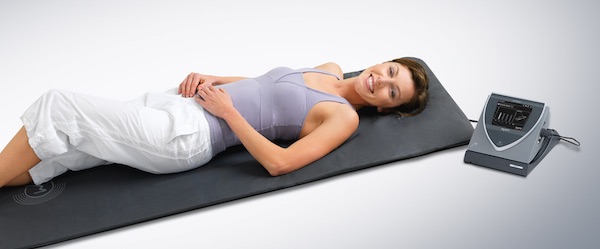 When you choose us for your care, you're selecting a practice that not only cares about helping you get and stay well-adjusted, but a team focused on offering you the best possible wellness solutions to keep you healthy.
We're proud to offer BEMER physical vascular therapy for exactly that reason.
So, what is BEMER?
The BEMER system is designed to improve microcirculation and stimulate your blood flow by 30%!! Your microcirculatory system make up 70% of your entire circulatory system. It is responsible for the exchange of nutrients and waste products. When more nutrients can get to the organs, we are healthier!! Through this process, the performance of your cells gain a self-healing power, improving regeneration and even boosting mental sharpness.
The best part? A session with the BEMER system lasts just 8-20 minutes!!
How It Works
At Advanced Healthcare Associates we often use BEMER therapy in conjunction with other modalities like chiropractic care to help you obtain the best possible results in our care. The BEMER system is designed to help you maintain your wellness and improve your overall health.
When you visit us for BEMER session, you'll lay down on a BEMER device which consists of a pulsed electromagnetic field. You'll be entirely comfortable during this time, and may feel small vibrations as your circulation is stimulated. Patients report that a BEMER session is relaxing and pain-free, often leaving them calm and ready to continue their day with ease.
Many of our patients have chosen BEMER therapy to help improve the following:
Chronic conditions like arthritis
Promotion of improved healing
Back pain
Energy levels
General wellness
Sleeping trouble
And more

We often recommend patients try the BEMER system for a few visits before deciding if it's right for them. We're proud to offer economical solutions for patients wanting to give it a try-you can purchase a care package of 10 sessions for just $139. Sometimes, patients like it so much that they end up purchasing a BEMER system of their own!
Discover How We Can Help
If you'd like to explore what the BEMER physical vascular therapy system can do for you, we'd love to speak with you and help you learn more. Feel free to contact us today with your questions or to book an appointment.
Get started today!

BEMER Physical Vascular Therapy Wheaton, Glen Ellyn IL | (630) 260-1300