Meet Dr. Susie Warden
What I love most about being a chiropractor is helping people go from being in pain and not knowing how to get themselves back to standing straighter, feeling better, having more energy and living vibrantly again.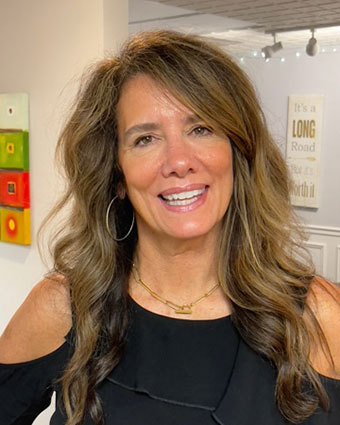 Dr. Susie often finds that people fall out of themselves. After she provides them with care, they come back and express to her that they're so happy and so much better. Dr. Susie finds it fulfilling to give patients the tools they need to get back to being the best version of themselves.
From Fitness Exec to Chiropractor
Before becoming a chiropractor, Dr. Susie earned a degree in exercise physiology and worked as a corporate fitness executive. She would train corporations and go to different companies and put together fitness programs. One day she met a young woman who was a chiropractor. The conversation changed the trajectory of Dr. Susie's life.
"I learned about what this chiropractor did and became intrigued. Before meeting her, I never knew about chiropractic. As soon as she educated me about what she does and I followed her, I saw the impact of changing people's lives without the use of drugs or surgery."
Without hesitation, Dr. Susie decided to embark on the journey toward becoming a chiropractor.
EXPLORE OUR SERVICES »

Making the Move to the Windy City
After finishing her prerequisites needed before starting her chiropractic education, Dr. Susie and her husband, who had two children at the time, packed up and moved from Florida to Chicago. She attended National College of Chiropractic in Lombard. It was 1994 when she started the program; in 1997, Dr. Susie earned her Doctor of Chiropractic and has been practicing ever since.
Outside the Practice
When she's not at the practice, Dr. Susie enjoys spending time with her family. She's the mother of five sons ranging from late teens to young adults. With one son still at home, she likes to work out with him and attend his basketball and football games.
Dr. Susie is also a Certified Health and Wellness Coach. She likes to do one-on-one sessions with people and encourage them to get out of their comfort zone so they can live the life they dream of.
She also has an anti-aging business on how to be healthier with the help of certain supplements. Giving back to her community is also one of Dr. Susie's passions. You can find her in Wheaton volunteering at various events and just being out in the community helping people.
Book an Appointment
Contact us today to schedule an appointment with Dr. Susie!
CONTACT US »


Dr. Susie Warden | (630) 260-1300