Reiki at Advanced Healthcare Associates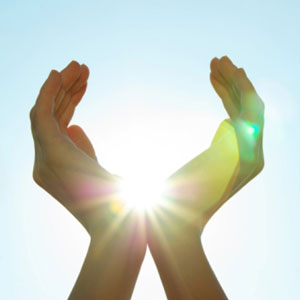 Did you know that our bodies are made up of millions and millions of energy molecules?
If you've ever felt the hair on the back of your neck stand up, or get a chill when someone walks past you, then you've experienced this energy firsthand.
At Advanced Healthcare Associates, we're proud to offer Reiki energy healing from our practitioner, Roxanne.
What is Reiki?
Reiki is a natural way of balancing the positive energy in your body while clearing or removing negative buildup that's taken up shop somewhere it shouldn't. The cool part? Reiki is actually backed by science!
A Reiki practitioner practices from the heart, directing energy to clear or move where it needs to be for prosper and success. In fact, they're trained to not think with their brain, but feel with their heart.
Reiki can often make an excellent therapy in conjunction with
Chiropractic
and even
CranioSacral Therapy
— they can all work together to balance the body's nervous system and energy flow to provide optimal health and function.
Who Can Benefit?
Anyone who feels that their energy levels aren't where they should be, or those who feel like something is holding them back from being the best version of themselves. If you feel sick or tired all of the time, Reiki may also be ideal for you.
When you choose us for your care, we'll also give you tips and tricks for reducing stress in your life to help keep the positive energy in your body balanced and plentiful, while keeping the negative energy at bay.
Schedule Your Appointment
Interested in learning more about reiki and how it can benefit you or a loved one? We'd love to see you in the practice soon. Contact us to book your first appointment and get started today.
CONTACT US »

Reiki Wheaton, Glen Ellyn IL | (630) 260-1300